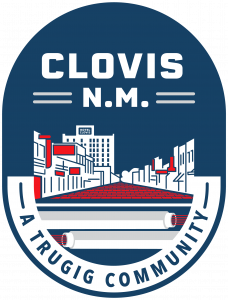 Program Benefits
Resume Support

Remote Worker Virtual Training

Virtual Job Fairs

Local Resources

Networking Opportunities

Ongoing Support and Community for Remote Workers

What is Clovis Remote?
A program designed to connect individuals in Clovis and Cannon Air Force Base with remote working job opportunities. As a gigabit city with high-speed fiber internet, Clovis is the prime location to begin your remote working career.
This program is perfect for military spouses, college students, or anyone interested in working remotely while living in Clovis.
Having a great internet connection and skills that are in high demand for remote workers can give you a competitive edge. Clovis Remote is not only a training program, but we will also connect you with remote job opportunities through our virtual job fairs and employer outreach initiatives.
We are committed to providing resources to help you on your path to landing a remote working job. Register today to schedule a call to learn more about the program and if it is the right fit for you!
Questions?
Please contact us at remote@clovisnm.org.
Clovis Remote is sponsored by the Clovis Economic Development (CIDC), the Clovis/Curry County Chamber of Commerce, the City of Clovis, and Plateau. CIDC currently covers the program cost for all participants. Clovis Remote staff is working to leverage funding so that we can continue to offer the program at minimal cost to the trainee.