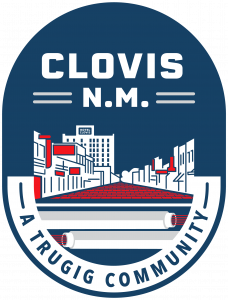 Program Benefits
Resume Support

Remote Worker Virtual Training

Virtual Job Fairs

Local Resources

Networking Opportunities

Ongoing Support and Community for Remote Workers

What is Clovis Remote?
A program designed to connect individuals in New Mexico with remote working job opportunities. As a gigabit city with high-speed fiber internet, Clovis is a prime location to begin your remote working career.
Having a great internet connection and professional skills can give you a competitive edge. Clovis Remote is not only a training program, but we will also connect you with remote job opportunities through our virtual job fairs and employer outreach initiatives. Clovis Remote is perfect for anyone looking for full-time or part-time remote jobs throughout New Mexico.
We are committed to helping you land a remote working job.
How to Register
STEP 1 - Register for one of our upcoming informational webinars to see if Clovis Remote is the right fit for you! Informational webinars are held Thursdays at 12 p.m. MT and 8 p.m. MT.*
PLEASE NOTE – You must register for Oct. 19 or Oct. 26 to be eligible for the upcoming training session (starting Nov. 6, 2023).
STEP 2 - After completing the informational webinar, eligible candidates will be able to register for the interactive Virtual Customer Service Training course. This course is for individuals at any stage in their customer service career, including entry-level workers.
Questions?
Please contact us at remote@clovisedc.com.
Clovis Remote is sponsored by the Clovis Economic Development and the Clovis/Curry County Chamber of Commerce. Partners include the City of Clovis, New Mexico Workforce Connection, and Plateau.