Clovis/Curry County History
Established in 1909, Curry County was named after George Curry, Territorial Governor of New Mexico (1907- 1910). Curry County was created from Roosevelt counties and lies on the far eastern side of the state, adjacent to the state of Texas. Curry County is 1405.9 square miles, making it one of the smallest counties in New Mexico.  The County Seat is Clovis. Cities located in Curry County include Clovis, Melrose, Texico, Grady and Cannon Air Force Base. The approximate population for the county is 48,376.  Clovis celebrated 100 Years in 2007.
In 1906, Santa Fe Railway engineers were ordered to locate a town-site in the newly developing ranch and farm land of Eastern New Mexico. They looked upon an unending sea of waving prairie grass reaching to the horizon in every direction and chose the site that would one day be called Clovis. For the time being, however, it was known as Riley's Switch.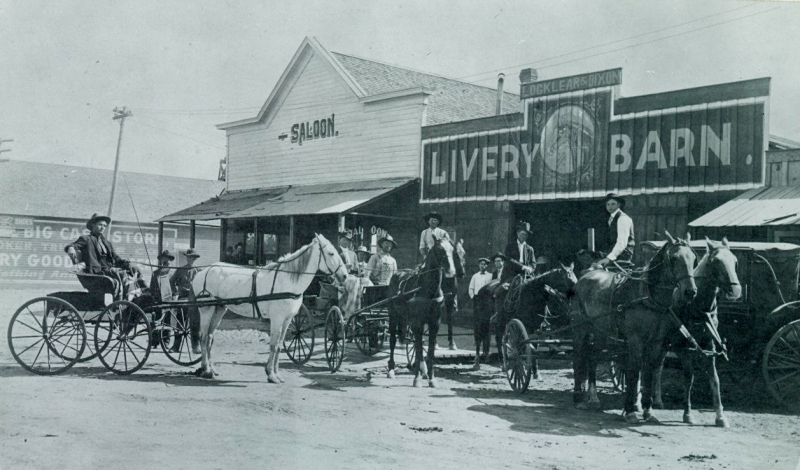 The Santa Fe Railroad began its first transcontinental traffic through the open prairie land, and in 1907 the town-site formally known as Clovis, New Mexico was founded. At the time, no one could have known that almost 100 years later, the stretch of farm grazing land would become a booming city.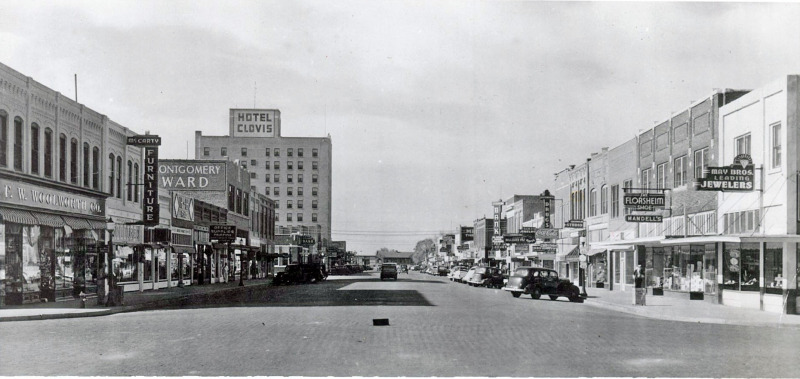 So how did the Riley's Switch become Clovis? One myth is that Clovis' name derived from "Clovis Culture," the oldest known culture in the Unites States, which was discovered in 1929 just south of town at what is now the Blackwater Draw archaeological site. However, the "Clovis Culture" received its name after the city it was closest to, not the other way around. Clovis really got its name from the daughter of a railroad official, who was studying the first Christian king, King Clovis of the Franks who ruled in Europe in the 5th century. The name caught on, and was officially incorporated in May 1909.
In the late 1920s, world-renowned Cannon Air Force Base began when a civilian passenger facility called Portair Field was established. Since then, Clovis has stepped into a diversified economy that has spurred the growth of our modern colleges, healthcare facilities, and businesses both personal- and corporate-owned.
When Cannon was put on the BRAC closure list along with several other military installations, Clovis citizens, with strong support and perseverance of the whole community, created "Operation Keep Cannon." After 1000s of letters and phone calls to political figures, countless volunteer hours, and amazing support from the local and state legislature, Cannon Air Force Base was officially removed from the BRAC list on June 20th, 2006 and received a new special operations assignment. Now "Operation Kept Cannon" banners, proudly shown throughout town as an everlasting tribute, tell Clovis' local Airmen thank you for the sacrifices they have made for Clovis and this nation.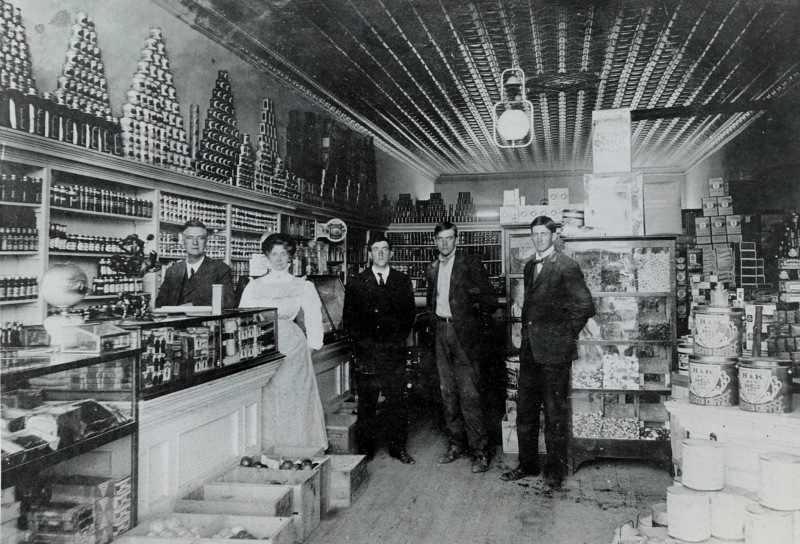 Clovis' population is about 40,000. The major sources of income are agricultural and related industries: Cannon Air Force Base, Santa Fe Railroad, and the Clovis retail trade industry. When looking back to Clovis' first pioneers and understanding their hardships, their work ethics have been instilled in the citizens who are still living today. And whether they work on or own a ranch, farm, business or are busy raising a family, the genuinely nice residents of Clovis have created a real "hometown" with a friendly atmosphere. "Old Timers" and newcomers alike with fresh, innovative ideas have made Clovis, New Mexico an exciting place to live!
Clovis welcomes everyone to visit, shop, eat, and relax.  Come celebrate family, tradition, hospitality, and optimism in Clovis, New Mexico—you'll like it so much, you'll never want to leave!