Welcome to the Committee of Fifty website!
Wondering what the Committee of Fifty does?
The Committee of Fifty is a military affairs committee from the Clovis/Curry County Chamber of Commerce whose job is to act as liaison between Cannon Air Force Base and the community of Clovis.
It is our job to promote Cannon and support its mission in any way that we can. We lobby on Federal, state and local government levels on behalf of Cannon to help further its mission.
The committee also works to support Cannon's troops in any way that we can, which often includes events held for Cannon families each year, such as Cannon Appreciation Day.
The Committee of Fifty's new initiative is to be more transparent as a committee and let the community know who our members are in order to educate them on what we do. We view this website as a tool to help in educating the public.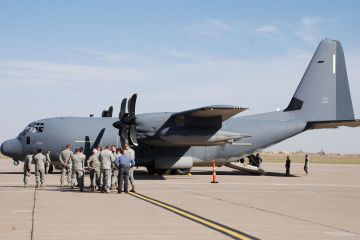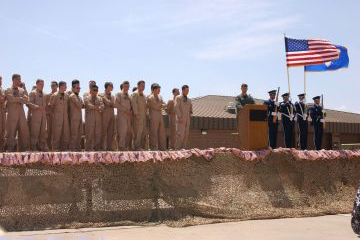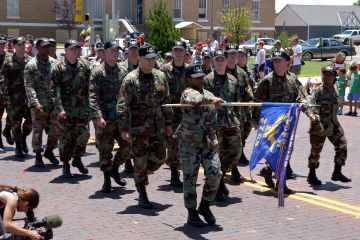 In the early 1940s, Clovis was home to Clovis Army Air Field, a training facility for B-24 bomber crews. In 1951, it became Clovis Air Force Base until June 1957 when its name was changed to Cannon Air force Base after John F. Cannon, a World War II tactical air commander.
ack in 1941, before the U.S. became involved in World War II, five Clovis businessmen were communicating the wishes of the community to government officials in Washington D.C.
Roy Walker, Charles Fischer and Max Meadors were the original three Committee of Fifty members, who began appealing to Washington on behalf of the Army Air Field. The team of Washington lobbyists disbanded from 1947 to 1951 when the Clovis military training facility was place on standby status.
When the facility reopened in 1951 as a temporary Air Force base, the small committee of five members reactivated itself with a primary goal of appealing to Washington D.C. to ensure the preservation of the base by asking the Federal government for funding to improve the base.
The concept of the Committee of Fifty was born in late 1959 when four Clovis businessmen, Walker, Fischer, Meadors and J. Harvey Wilson, met for morning coffee in a downtown drug store. One of the men pointed out that there was a need for the community to have a structured committee to deal strictly with affairs relating to Cannon Air Force Base. By the end of that same day, fifty local businesses had agreed to undertake the costs of such a committee.
Thus the name Committee of Fifty was born: Fifty Clovis business leaders dedicated to furthering the interests of Cannon.
Each committee member would contribute annual dues in addition to being part of the Clovis Chamber of Commerce, which would give the committee funds to operate each year.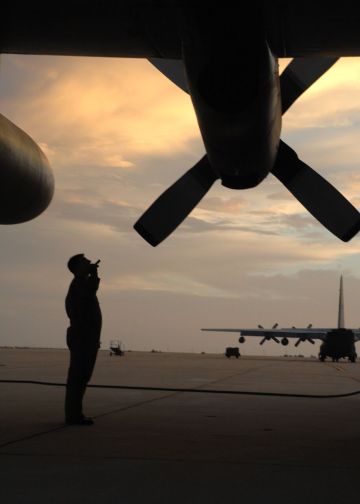 Other than a slight increase in membership and the changing of hands over the years, little has changed in regard to the committee's mission and its members' devotion to that cause.
Transition to special operations:
In 2005, The Committee of Fifty rallied the community together to begin the Operation Keep Cannon initiative to help save Cannon Air Force Base from closing after it had been placed on the government's closure list in May 2005.
Committee of Fifty members immediately began appealing to the Base Realignment and Closure Commission with reasons why eastern New Mexico was a valuable place to train and why the base should remain open.
Operation Keep Cannon was successful with the base being transformed into a special operations base rather than being closed.
Most recently, the Committee of Fifty spearheaded efforts to give Cannon an additional 600 acres of land for its mission.
The Clovis News Journal wrote in a May 2005 article that "Historically, about 85 percent of bases slated for closure by the Pentagon are eventually closed. However, that hasn't slowed down the efforts of community leaders, who believe the base has superior military value and is important to national security.
And that hasn't changed!
Clovis community leaders still believe in our local base and the value of its mission!
To read more about things the Committee of Fifty has done for the base, search the Clovis News Journal archives at http://www.cnjonline.com/?s=Committee+of+Fifty
Vision & Mission Statements
Vision Statement
Growth, achievement and partnership with Cannon Air Force Base.
Mission Statement
Foster strong, ongoing relationships between the military and civilian communities of the region while promoting the expansion and retention of Cannon Air Force Base. To achieve these goals, we will:
Cultivate relationships with Cannon's leaders, airmen and families.
Acknowledge and promote the historic contributions and values that continue to create a strong Cannon AFB Base mission.
Develop relationships with local, regional and national military leaders to support the Cannon Air Force Base mission.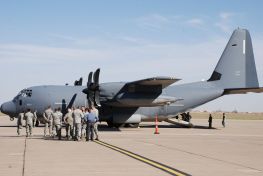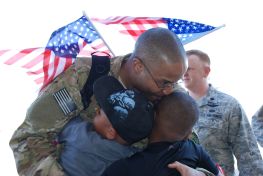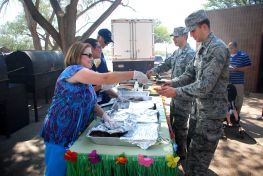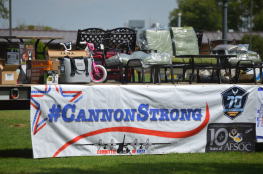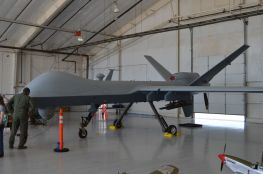 Who are the members of the Committee of 50?
Our members are local business people and community leaders who have a deep appreciation and respect for all personnel who serve at Cannon Air Force Base.  The membership list can be found on this site and includes a list of our members and their backgrounds.
What is the focus of the Committee of 50? 
Our focus is to support and help grow the mission at Cannon.  Much like a booster club supports a football program, we are here to support  the men and women who do America's business at Cannon. We travel to Washington DC to be sure our Congressional representatives know the important roles Cannon fulfils both in the defense of our country and the positive presence in our region. We actively work to promote the importance of Cannon to our New Mexico state government. In addition to those roles, we support many events for those stationed at Cannon.  These events include Cannon Appreciation Day, The Single Airmen's Christmas Party, free tickets to local events and a Cannon Recognition football game at Texas Tech.  Cannon personnel receive 500 free tickets to the football game that weekend.
Does the Committee of 50 control what businesses do or do not come to Clovis?
We do not.  Our members are local business people who would benefit from growth in our community.  Because of that, most of our members actively strive to attract new businesses and industries to Clovis by serving on other boards and groups.
Do committee members receive any compensation for being a part of the Committee of 50?
We do not receive any compensation for being a committee member.  As a matter of fact, most of our members contribute generously with their time and money to support efforts important to Cannon personnel and the mission.
Does the Committee of 50 control the public school system in Clovis? 
We have no control over any aspect of the public school system.  Clovis Public Schools are administered by the superintendent of schools who in turn reports directly to an elected school board.
Are rental prices controlled by committee members? 
We do not have any control over the rental prices in Clovis. Rental prices in Clovis are driven by supply and demand, just like in all other communities.  With the sudden growth in demand for housing that came with the Special Operations Mission, rental prices in Clovis did spike.  Demand has stabilized and rental prices are beginning to stabilize as well.
Does the Committee control city infrastructure (roads, buildings, etc)? 
The day to day workings of the City are managed by the Clovis City Manager who reports directly to an elected Clovis City Commission.  Our committee members would have to take our concern about roads, buildings, etc. to the City Commission, just as any other Clovis citizen would.
Is membership open to anyone that wants to be involved?
Membership into the Committee of 50 is by invitation from the Executive Committee.  Traditionally candidates for membership are leaders of the Clovis business community who have demonstrated a willingness to give of time and resources to help support Cannon and the mission.
Why can't Clovis get any major businesses like Target or Whataburger?
All across America, towns that are remote and the size of Clovis have the same struggle.  The national chain stores do not want to locate in areas without the proven demographics (i.e. population) to support their business models.  Our community has been fortunate to land several national chains and we are hopeful our population will grow enough for more national chains to consider Clovis.  Ultimately the decision to locate in Clovis lies with the respective company.
What can I do to get involved and help the community?
Several organizations are here in Clovis that exist to help others and welcome volunteers.  The Clovis/Curry County Chamber of Commerce can help you find an organization or church to get involved with that supports the community.